Resume
Delivers technology strategy, aligning IT as a valued partner to internal business partners & fueling change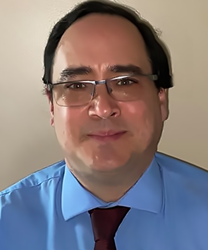 Jay Hawkinson
---
Strategic Information Technology Leader who utilizes technology to further mission-critical business initiatives, drive IT and organizational transformation, and support multi-billion dollar operations. Offers broad-based business background with experience fueling change through people, processes, and technology. Leverages strategic approach to resolving business challenges, maximizing IT value, and delivering gains in client satisfaction of up to 83%. Utilizes technology and Lean tools to add efficiencies while shrinking IT cost by 25% and supporting up to $2.4B in revenue.    
---
Distinctive Fit and Value
Video Conferencing and Collaboration, Business Process Improvement, IT & Business Strategy, IT Optimization, C-Suite/Board Presentation, Technology Roadmaps, M&A/Due Diligence/Integration, ERP (SAP, Oracle, Epicor, GP), Technical Leadership,  DevOps/Agile/Scrum, Hardware and Cloud, Microsoft Office / Google, Stakeholder Engagement, Compliance (SOX, PCI, HIPAA, GDPR), Cyber Security & Risk, Technology Solutions, Operations Management, Business Partnerships, CRM (SFDC, Dynamics, SAP), Continuous Improvement, IT Development and Deployment
---
Information Technology Leadership Achievements
AFL Global: Reorganized IT Application Team to be more business-focused while increasing agility of IT function; overall satisfaction up by 28% by driving organizational change.
Belden Incorporated: Directed Salesforce Shared Service encompassing 1.8K users and 4 business platforms on global scale supporting $2.4B in revenue; assumed failing implementation project and added $20M in annual revenue.
Poughkeepsie Day School: Designed and implemented 3 year technology program for school, creating strategy detailing value of technology.
---
Professional Experience
Hawksoost Consulting | Virtual CIO Services
Spartanburg, SC | 2020 to Present.
CEO / CIO / Chief Enterprise Architect
Technical company focusing on Digital Transformation, IT Optimization, Business Relationship and Project Management.
Formed company, providing consulting to SMB clients to address getting more value out of IT.
---
AFL Global | Global multi-site Manufacturing, Engineering, Field Services
Duncan, South Carolina | 2018 to 2020
Director of Business Solutions and integration
IT Leadership over business solutions, with global team of 38 associates & 4 managers, with an annual budget of $16M. 
Directed EIM, ERP (Oracle EBS, SAP, and Great Plains), Microsoft Azure, custom, cloud, and on premise applications.
Sped up innovation and creation of business value by over 25% while maintaining seamless operations.
Defined, Proposed, and gained C-Suite level buy-in on 3-year strategic roadmap ; Directed global, virtual teams (US, UK, EMEA, APAC) for project delivery.
Enhanced value from SFDC, by saving 9% in Actual Cost per User while adding more features through negotiation with SFDC.
Reduced risk by identifying and replacing two high business risk systems (Australia ERP and US Quality Testing system.
Sourced, hired, onboarded, and developed Architecture Team to guide business through IT and business transformation.
Additional positions: Director of Enterprise Architecture and integration (2018–2019)
---
Virtual Business Office Associates | Healthcare/Revenue Cycle
Columbia, South Carolina | 2017 to 2018.
Director of Technology
Directed teams of 17 employees (Data processing and Programming) and delivering strategic changes for operations.
Enabled flexible IT by reducing training time 600%, from 6 months to under 1 month through the creation of a formal training program for new Data Associates (60 days).
Eliminated 25% of rework and client issues by enhancing communication between Technology and Operations.
Investigated, recommended, and gained approval for technology strategic plan expecting to reduce costs 50%, and increase revenue by 100% in 3 years. Plan included:

Robotic Process Automation (UIPath) – Call Center Productivity improvement of 110%.
Enterprise Data Services (Boomi) – Increase Data Teams productivity by 75%.
Visualization/Analytical tools (Tableau and Power BI) – 50% Better customer experience.
---
Belden Incorporated | Global multi-site Manufacturing, Engineering and Cybersecurity | Indianapolis, Indiana | 2003 to 2017.
Global Senior IT Manager
Delivered critical 25+ IT projects impacting overall business operations while managing technical and business support teams. Positioned across functions including Global PMO, Business Applications, and Business Intelligence. Managed technology initiatives and projects to enhance business operations.  
Managed all commercial and Business Intelligence tool. MS SQL, SSIS, Tableau, Salesforce, SAP, BPCS.
Served as IT Delivery Manager for global sales and marketing function, providing IT solutions to meet needs of business; supervised business analysts in Americas, EMEA and APAC regions.

Eliminated 25% of tools by transitioning to cloud-based model improving delivery time by 50%.

Led NA/LATAM Sales Operations Team representing $1B in revenue; streamlined quota build process by 6 weeks.
Coordinated IT Leadership Team, serving as a resource to CEO and presented IT projects and status quarterly; increased overall satisfaction by 10%, while slashing monthly license costs by 31% (SAP and SFDC).
Formed Tiger Team with global financial staff, transitioning consolidation process to platform-based in under 8 weeks.
Assumed stalled CRM project, replaced vendors and released on-time; increasing satisfaction with CRM from 6% to 89% using Salesforce.com.
Facilitated integration of underperforming IT operations of Trapeze Networks; realigned staff and authored technology roadmap, completing project in 6 weeks.
Slashed IT costs by 10%; Average time of completion of requests by 50% and improved internal satisfaction by 21%.
Proposed, presented, and secured funding, and executed on $8M of regional IT information system improvements to reduce risk, and improve value (APAC Leadership team).
Implemented Manufacturing Execution System and SPS across global Manufacturing footprint.
Additional positions: Senior It Manager (2009–2012), Manager of Data warehousing (2007–2009) & Senior Systems Analyst (2003–2006).
---
Additional career history includes role as Advisory Engineer at IBM, Technical Coordinator at Poughkeepsie Day School, time as Founder at technology focused business including ISP provider, cybercafe, and consulting firm, and senior software engineer at Kollmorgen Corp.
---
Education
MS, Management & Leadership | MBA, IT Management • Western Governors University
Bachelor of Science, Computer Science • Marist College – Poughkeepsie, NY
Project Management Professional (PMP) • Project Management Institute
---
Community & Volunteer Work
 Life Member / Governor of Poughkeepsie Lodge /
Legion President / District President—Loyal Order of Moose